Doing fake lab stuff for the camera.
I was really measuring though so maybe it was real lab stuff.
Fancy Free Hair & Skin
has officially been in business since 2015. I didn't actually start taking it seriously until 2016 when my revenue increased by 500%. If you don't know by now, I am a scientist. I am good at this lab stuff. Real good. It's my jam. Starting, running and growing a business....well, that's another story. So, I've been educating myself. Enrolling in programs. Building relationships with more experienced business owners so they will mentor me. I don't know what I don't know and you can't always rely on Google. I mean, there's a lot on the interwebs but there comes a time in business where you need real business help from real business experts in order to grow.
I said all of that to build up to my story line. LOL! Every training program I've been to talks about having your advisory board or something like that. It should consist of a
business banker
, a
business accountant
, and a business lawyer. I am so blessed to be surrounded by black girl magic in my family, so business attorney was one of the first positions that I was able to fill. My cousin is an attorney and her business is to provide legal advice and services to small businesses,
Be Bossy, LLC
. Well, would you look at God. So, I've had a business attorney since day one. Ms. Bossy got me all set up with trademark and copyrighting. Most importantly, she has been instrumental with contract reviews.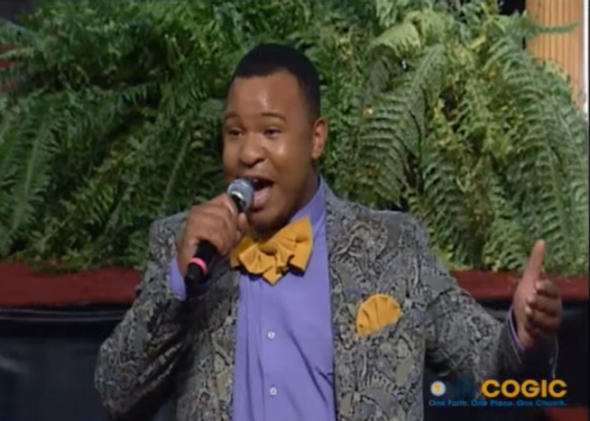 I love womens more than him though.
Let's get to the nitty gritty. The hardest part about growing a business is branding and marketing. If you are a creative, this is hard because you want to create and you have all of these great ideas. You probably don't communicate well, so how will you concisely communicate how great your creation is? You hire a marketing professional. Some marketing companies specialize in branding, others in creating content for social media. I have both. Once I was solid on
what
I wanted to communicate (Thanks to
The Audacity Group
), I was good to go with hiring a social media manager to generate and post content. The first two weren't necessarily a good fit. I did a quick google search and selected a third. Based on my on-boarding process, I thought I had it right with the third company. Third times the charm, right? I should've known from the beginning when #3 - as I will refer to them from this point forward - boasted of being a black owned company and then assigned a white woman to be my account manager. Let me jot that down again...
This black owned company assigned a white woman to manage my social media for my black owned company marketing products to black womens - with an s. 😒
After some delay, I got my content from #3 and it was just okay. Some typos. Some things I would've
done differently with font but whatever, just start posting cuz I had been doing it myself for 3 days and I was exhausted. Then I noticed that 3 days had gone by with nothing posted. I went to look at the calendar I approved and it was only through the November 15. So, I'm like wait, did I miss an email on the 12th, 13th or 14th? Did they send something for me to approve and I missed it? No. Nothing. I get an email from my account manager telling me about a connectivity issue with my Facebook Business manager, which is what is used to manage paid ads. Ummmm.....that's fine but what does that have to do with you generating content for posting? 👀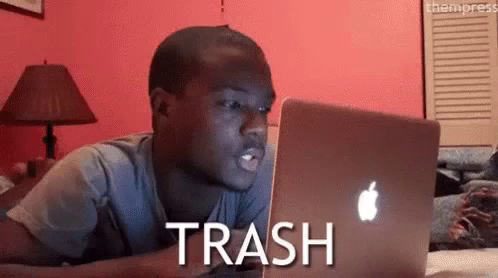 Actual photograph of me reviewing that content
Let's look at the timeline, no posting for November 16, 17, 18. Also, there is no content to approve. Seems like there was no intention to even post or resolve the connectivity issue IF that had anything to do with actual posting.
I can't call my account manager directly so I schedule an appointment to talk with her. We speak on November 19. We work through the connectivity issue together. She explains that she is working with a Facebook specialist but they are slow. Ok. She also tells me that I will have content to approve for posting on the next day, Nov. 20. After our call, I spent 2 hours playing around with Facebook Business manager and fix it. Nov. 20 comes and goes. No content. Nov. 21 comes and almost goes and I shoot her an email asking for my content. Nothing. Nov. 22 comes, I get the content. This time it has maaaaaaddddd grammatical errors. They used pictures of old products I don't use any more from a folder marked "old Product Pics". Come one y'all. I started to correct, make comments, and then I'm like "Fcuk this! They're fired. I don't have time to deal with this a week before Black Friday." And to add insult to injury, none of holiday deals were included in the calendar. At that moment, I knew it was over for #3.
We're now at day 8 of #3 not posting on my social media. My response to the content was "I'm very disappointed in the amount of grammatical errors. This content looks low quality and thrown together. Thank you for your time." My account manager asks to allow her team to fix it on Nov 25. "No thank you. I'm going to end this relationship. I will no longer be using this company".
The account manager responds on Dec. 2. THE SECOND DAY IN DECEMBER! Which means I've been having to manage my social media on my own for over 2 weeks and, most importantly, through the holidays. Her email read "I'm sorry but I can't let you out of your 3 month contract." LET ME?!?! *Drake vc* Ma'am....ma'am. You don't have to let me do anything because you didn't do what you were paid to do. What she didn't know was that I had already called the bank on Nov 26 and stopped payment on their ACH withdrawal. So, when my phone started ringing on Dec 6 all I could do was laugh. I check my email "I tried to call you a couple times today...."
Picture taken of me while on
that call....unbothered.
First of all, bitch. Make an appointment. The same way I made an appointment when I needed to speak to you after you didn't post to my account for 3 days. I am very busy and I don't just take random phone calls that I'm not expecting. Second of all, I said what I said. IDGAF about the length of the contract. I DO know that you ain't do what you were supposed to do so I'm not gonna KEEP paying y'all. Only an idiot would pay for the third month.
So, we make an appointment and she calls with her director on the line. I'm "ok"-ing them to death cuz there's really nothing to talk about. I could tell that her director, another white woman, was more pissed about me stopping payment than anything. Girl, what part of "I said what I said" don't you understand? The director decides to "research" how my account was handled to decide if they will continue to pursue the third payment. Ok, girl. You do that. No matter what you find, I still ain't paying. The director emails me the next day, saying that she didn't find any wrong doing on my account manager's part and that they were going to pursue payment for the third month. That's when the lawyer comes in....
My lawyer's drafted response "It's clear that you don't have a full understanding of the culpability of the account manager....." followed by an outline of dates, highlighting time lapses on my account manager's part, complete with screenshots. Tuh! The final sentence is what took me out "A
s you can see, services were not rendered as promised. Hence, the reason I did not allow for the third payment. Moreover, I believe my proposed resolution of terminating our agreement and allowing you to retain the funds already remitted was more than reasonable. If you continue to feel otherwise and wish to discuss this further, you can contact my attorney, Krystle Myers directly, she is copied to this email."
Done and done. It goes without saying that #3 decided that it was best to release me from their lor janky contract without paying for the third month. When I completed the contract termination form, my account manager's name wasn't available in the drop down for me to select. I'm assuming she was fired, possibly for the gross mismanagement of my account. Or maybe it was because she lied about it. Either way. My attorney handled it.
I knew what #3 did wrong but I wouldn't have been able to communicate the way Krystle did cuz...I'm not a lawyer. Plus, there's something about "speak to my attorney" that sounds so boss and "STOP PLAYING WITH ME" LOL!
I will say, I messed up by not having the contract with #3 reviewed BEFORE I signed it. Usually, Krystle reviews contracts that I produce for my clients, I just didn't think about it for a social media marketing company that showed up so high up in my Google search. They should've known what they were doing. But...they didn't.
Lesson: Document all communications cuz screenshots don't lie. Don't accept BS work just because you're desperate. Stand you ground. And most importantly, have a business attorney on deck.
Fancy Free Hair & Skin
manufactures quality products for hair and skin, as well as provides natural hair consults for women who would like assistance on their natural hair journey. Our motto is "Keeping you fancy and free of chemicals." Visit our website,
www.fancyfreehairandskin.com
, to see a full range of our products and services. Sign up for our mailing list to receive natural hair tips and stay up to date on sales and the latest happenings with Fancy Free.