I started making Fancy Free Hair & Skin's signature product, Whipped Shea for Hair & Skin, back in 2012 because there weren't many options for my thick, kinky hair. The list was short. Miss Jessie's 😕 Kinky Kurly 😝 And Ashea 😐 I called headquarters of Miss Jessie's to ask about the mineral oil listed as the first ingredient (meaning that was the main ingredient) and they assured me that they only use the finest of organic mineral oil. 😦 As a scientist, I was appalled by this response because mineral oil is a by product of petroleum. How can you have organic vaseline? BYE MISS JESSIE'S!!! The Kinky Kurly clumped my curls nicely but left my hair sticky and sometimes flaky. The ingredients of the Ashea was what I needed but it was waxy and I had to microwave a little so it would be soft and not leave clumps of product in my hair. I eventually said "Forget this" and started whipping my own. The rest is history.
So before I get into what I don't trust, let's get into some data because....well....I'm a scientist and I like numbers and data. African-American women spend 9 times more than any other group on haircare products. Relaxer sales have dropped almost 40% between 2012-2017. The natural haircare industry is valued at $2.54 billion. That does not include extensions and other haircare products. Let that sink in. Forty percent of the group that spends the most on haircare products are no longer spending their money with companies that sell products for relaxed hair. That leaves the door wide open for small, apothecary businesses like Fancy Free Hair & Skin.
Most businesses assess sales and revenues to adjust marketing as needed. So what do you think those fortune 500 companies who were selling trash products to the largest consumer of haircare products noticed? You've got it. A decline in sales. So they made changes to their products added "natural hair" product lines. A few claimed to hire some African-American cosmetologists to their research and development teams. At the very least, they changed the labeling and packaging to be more in line with what "naturals" are attracted to. Don't be fooled. Fancy doesn't trust it and neither should you. Here is my assessment of the whole ordeal.
THEY DON'T CARE ABOUT US, OUR HAIR, OR OUR HEALTH! ONLY OUR MONEY!!! They've been knowingly using carcinogenic ingredients and chemicals in our products for decades and only claim to have made changes recently. Let's take a closer look, shall we.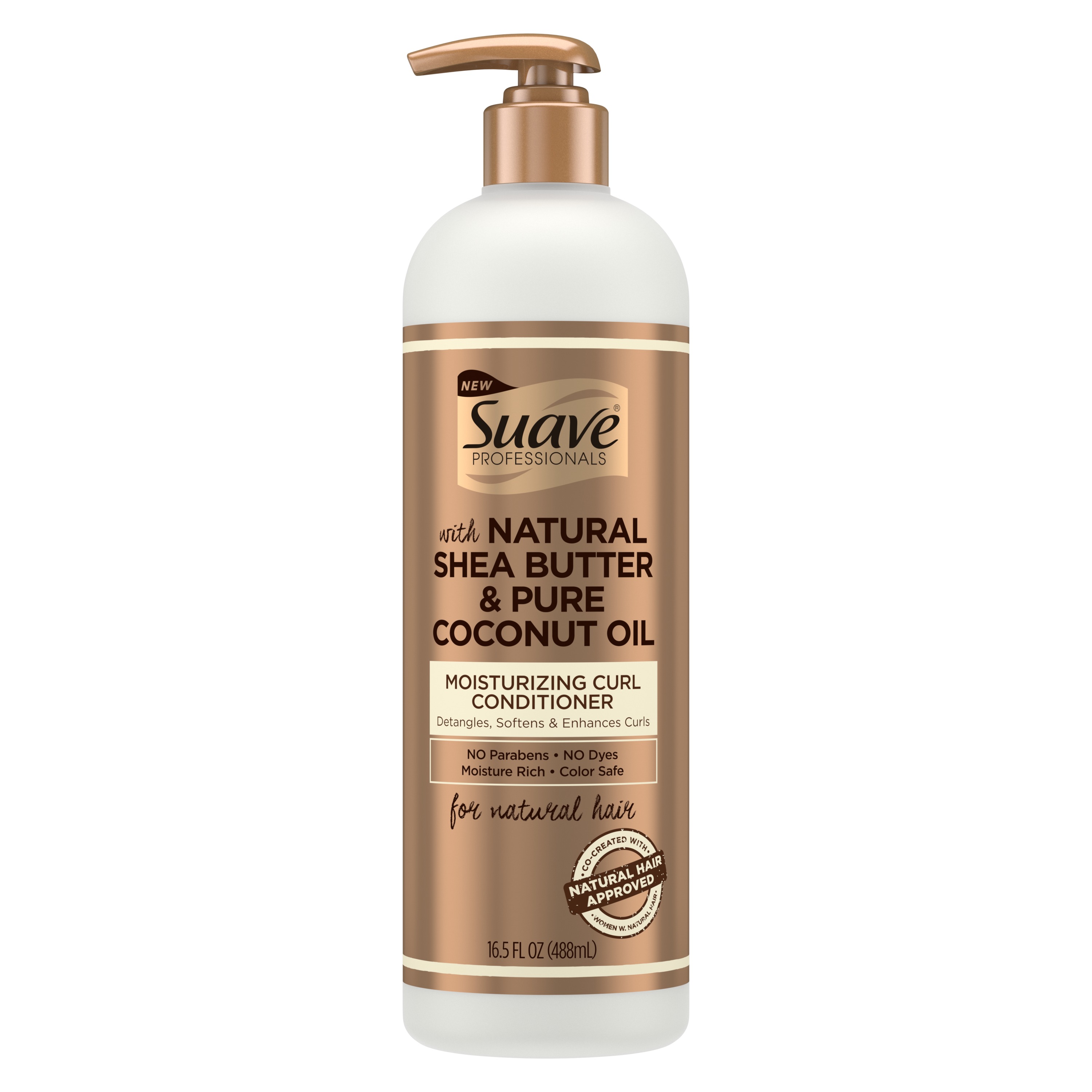 Here are the ingredients for Suave's for Natural Hair Moisturizing Curl Conditioner.
Ingredients:
Water (Aqua), Cetearyl Alcohol,

Petrolatum

, Dimethicone, Stearamidopropyl Dimethylamine, Behentrimonium Chloride, Glycerin, Fragrance (Parfum), Hydroxyethylcellulose,

Cocos Nucifera

(Coconut) Oil, Dipropylene Glycol, Lactic Acid, Amodimethicone, Potassium Chloride, Disodium EDTA, PEG-7 Propylheptyl Ether, Cetrimonium Chloride, PEG-180M,

Butyrospermum Parkii

(Shea) Butter, Methylchloroisothiazolinone, Methylisothiazolinone, Hexyl Cinnamal, Linalool
Petrolatum is the third ingredient. Look how far down on the list coconut oil and shea butter are. That essentially means they threw a little bit in there so they could say it's in there but nothing significant. A lot of products use petrolatum and mineral oil because it's cheap and effective. But let's call it what it is. Water, vaseline, 3 drops of coconut oil, one teaspoon of shea butter, emulsifier to hold it together and some preservatives. There aren't any huge changes to the formula. How else can they sell this for $5 with a shelf life of however many years?
I'm not going to get into the hazards of a couple of these ingredients, just know that they're in there.....still. Marketed to us. Black women. We're just trying to maintain our black girl magical hair and health. DASSIT. Fancy Free Hair & Skin puts a lot of thoughts and love into our formulas to offer the highest quality ingredients that are effective and low cost because we care. THEY just want your money. That's why iontrustit.
Fancy Free Hair & Skin
manufactures quality products for hair and skin, as well as provides natural hair consults for women who would like assistance on their natural hair journey. Our motto is "Keeping you fancy and free of chemicals." Visit our website,
www.fancyfreehairandskin.com
, to see a full range of our products and services. Sign up for our mailing list to receive natural hair tips and stay up to date on sales and the latest happenings with Fancy Free.